ONCE WITHIN A TIME
Director Godfrey Reggio is best known for his landmark experiential film Koyaanisqatsi and its two companion pieces Powaqqatsi, and Naqoyqatsi. When he approached us, he was in the planning stages for a global theatrical performance that would reunite him with his Qatsi collaborator Philip Glass and, for the first time, with theater director Robert Wilson. He needed what he described as a "sacred object to produce what it signifies" that would help secure the initial funding for this project.
Introducing an Opera
An opera in four acts, "Once Within a Time" is an anarchic comedy told without words, a sensory feast to be felt through art and music, and through the faces of the cast. The opera shows us life on Earth as we are caught between the five fundamental elements—earth, air, water, fire, and money—headed towards a critical moment of choice between annihilation and redemption.

Godfrey and his team had already developed many of the key visuals, and had assembled them in a basic pitch document alongside the story. However, he now needed something more—a presentation tool that, by its nature, felt immediately impressive to people with the power to finance a major theatrical production. He needed the aforementioned "sacred object."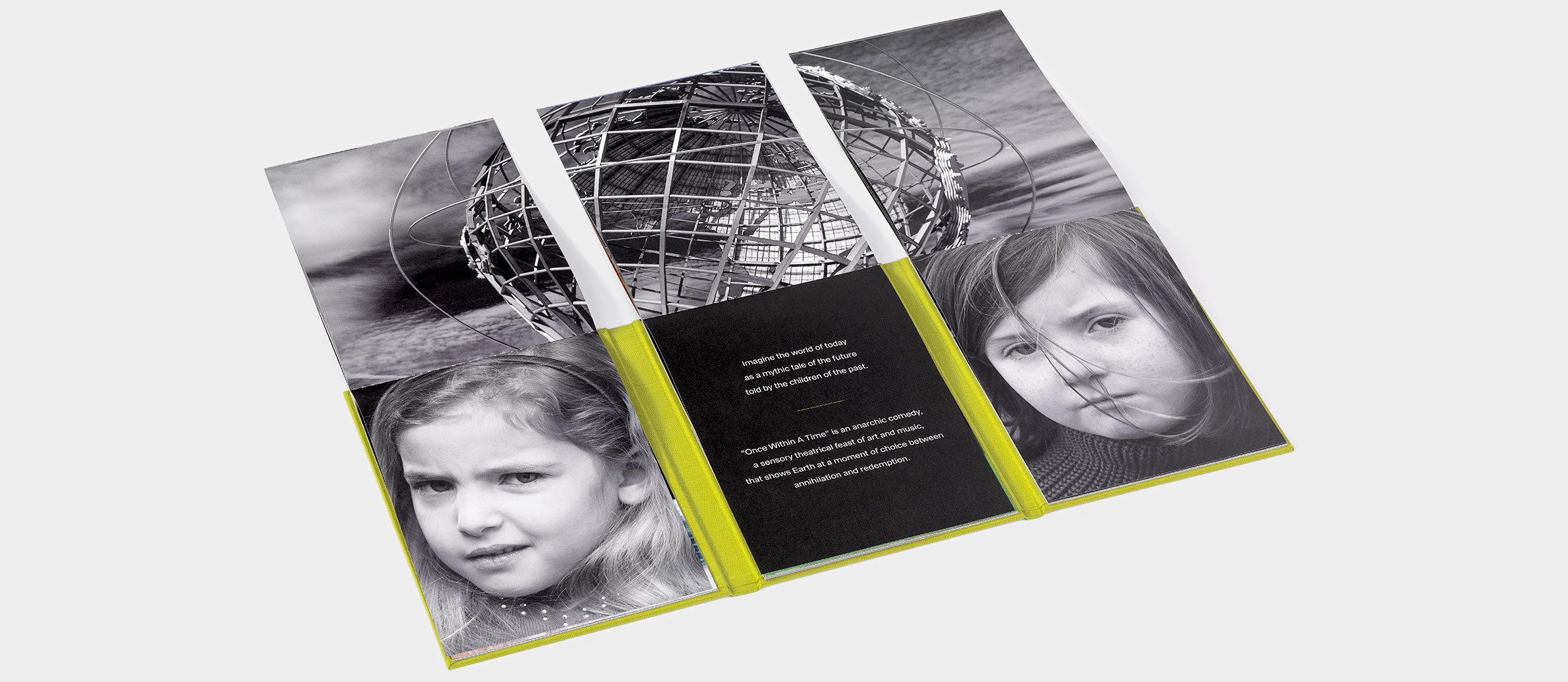 Creating a Sacred Object for Maximum Impact
We had done the same for director Tarsem when he was presenting his movie "The Fall" to potential distributors. With Godfrey, we were working on a more ambitious schedule and immediately involved our go-to printer and book binders to make sure that anything we conceived could be produced in time and on budget.
The book's primary task would be to properly introduce Godfrey and his collaborators. Godfrey, Philip and Robert are all giants in their respective fields. Godfrey and Philip have collaborated many times, as have Philip and Robert (most notably on Einstein on the Beach), but this would be the first time all three had worked together on one project. We set out to present "Once Within A Time" as a chance for investors to back a once-in-a-lifetime coming together of three artistic pioneers.
To tell the story of three great artists combining forces, we produced three individual books bound together in a trifold hardcover. Each book presents one of the principals, and all three books together create a larger experience.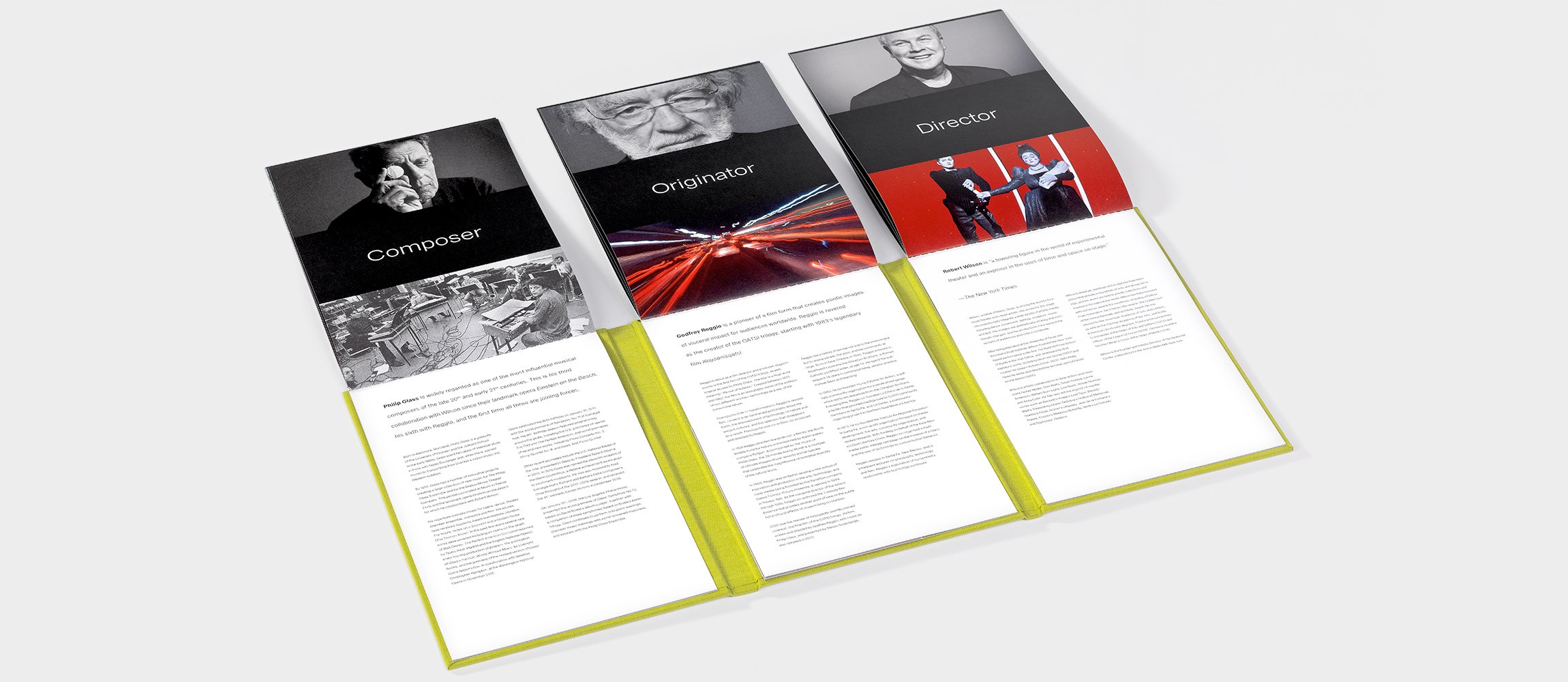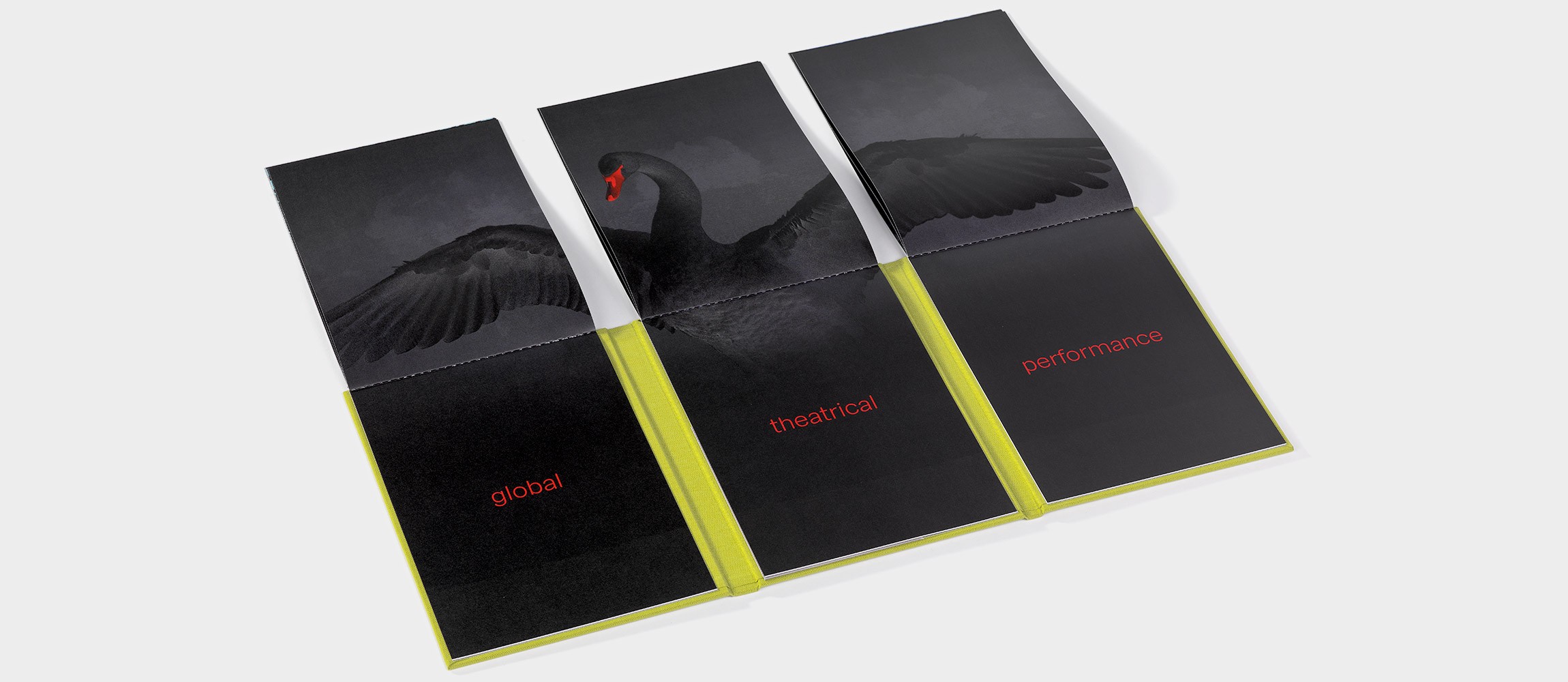 Building a Flexible Tool
Of course, at some point the piece had to present an "ask"—a concrete request for the investors. This ask would be different from person to person. To accommodate this need, we added a pouch on the last page of the center book, so that a customized sheet could be inserted. I designed a template for this insert, optimized for the team's office printer, so that they could create documents on the fly whenever last minute meetings made it necessary.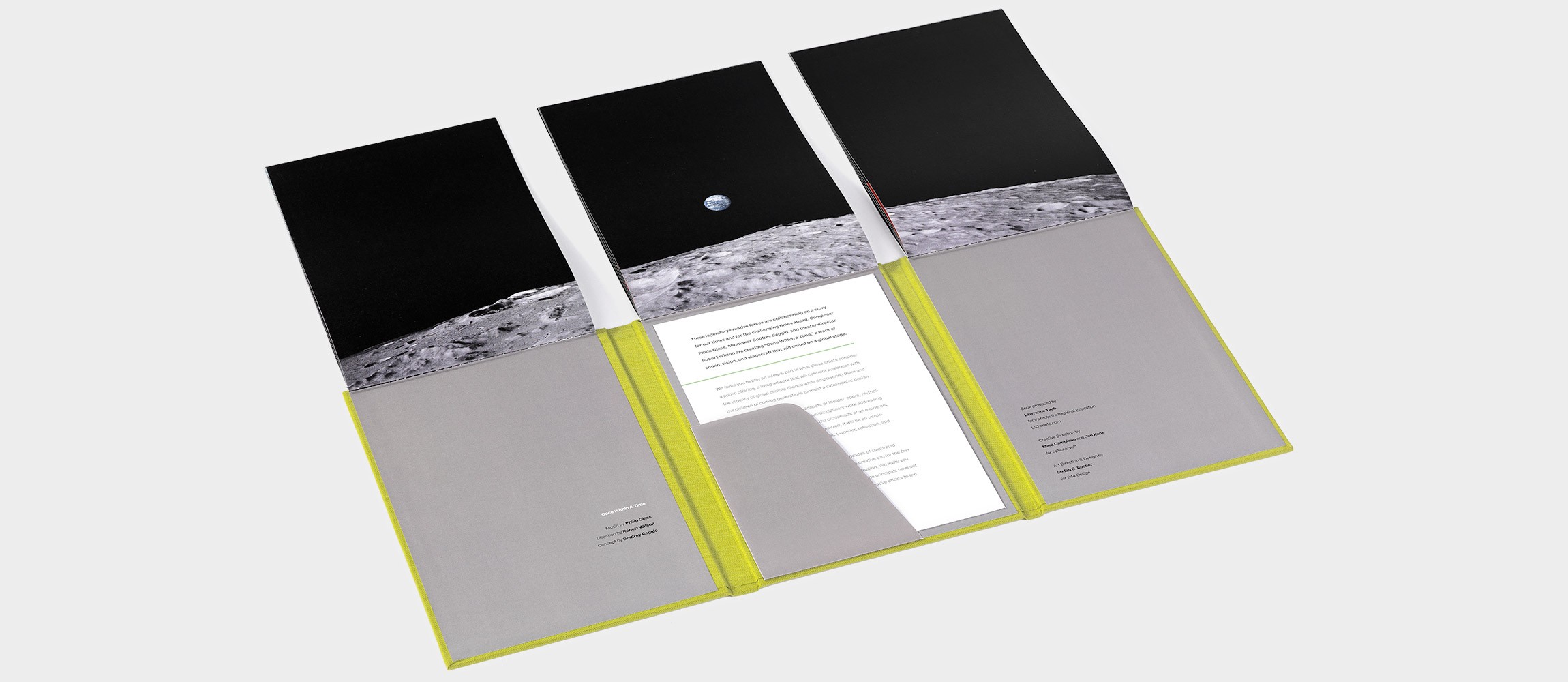 Putting the Sacred Object to Use
The books were produced on time and on budget, and put into the hands of the three masters. Together with their team they secured funding to advance the project, which is currently in production.